Aquaman: Power Wave is set to open at Six Flags Over Texas for the 2020 season. The ride replaces "AquamanL Splashdown". Both rides are themed based on the D.C. Comics superhero "Aquaman".
The ride is being promoted as a "first of its kind" "next generation" water coaster.
The ride vehicles is a 20 passenger boat, similar to the previous Aquaman ride. Rather than riding in a circular track, as with the original Aquaman, the boats will be propelled up 148 feet twin track towers located at each end of the water way. After rising up the towers, the boats will plunge straight down. The boats will travel along 700 feet of track and travel at up to 63 miles per hour. As with the original, the ride ends with a large splash propelled around and onto the boats and the nearby spectators.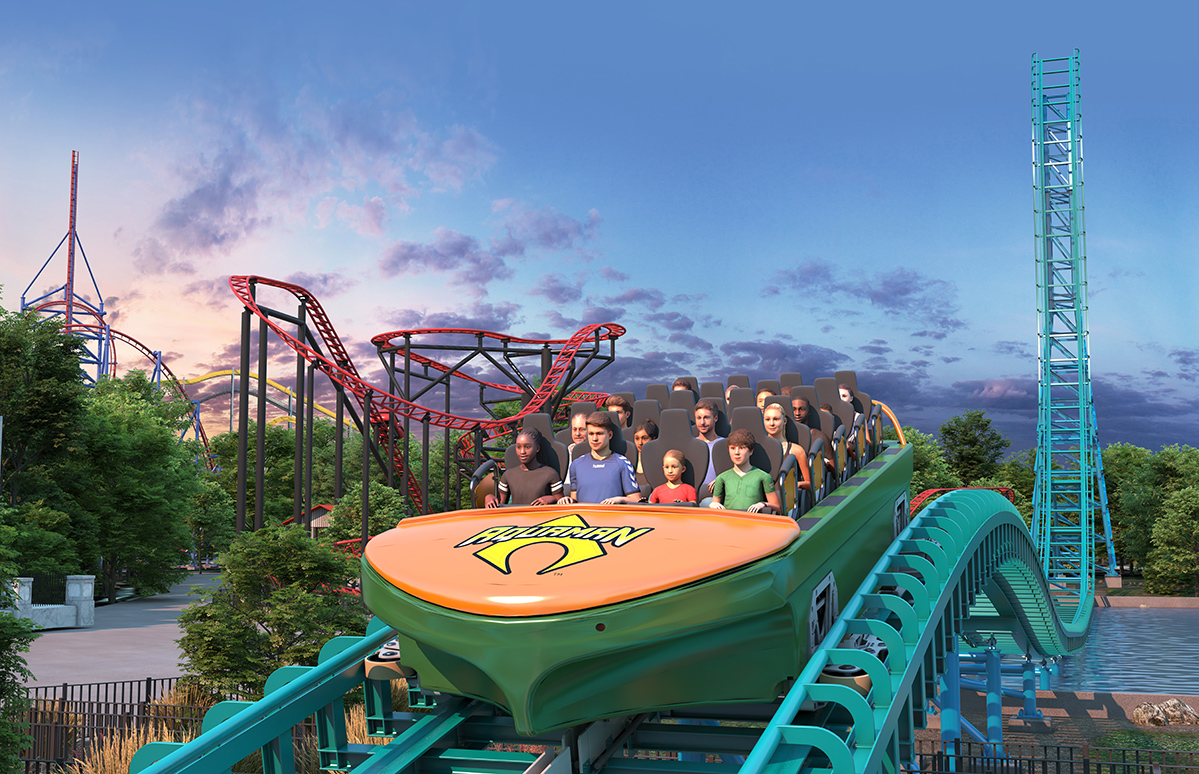 The propulsion of the boats is generated with magnets.
It is the first coaster of its time in North American and is being constructed at this time.