Boomtown was the first section added to the park after it opened. It opened in 1963 in the far northeast corner of the park. Boomtown was themed as a typical Texas oil field town during the oil boom of the 1890's and 1900's.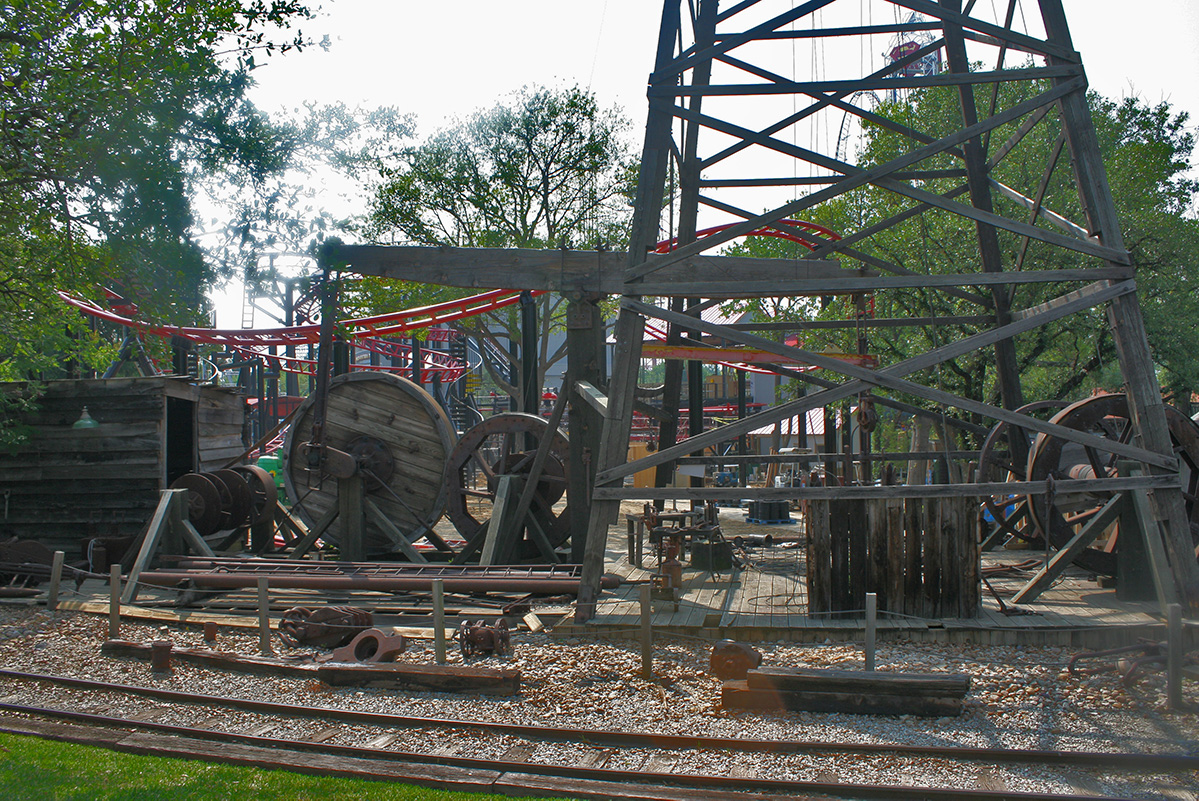 The Boomtown station house opened with Boomtown, allowing the Six Flags Railroad to begin dropping passengers off on the far side of the park. Prior to opening of Boomtown, the Railroad ran nonstop round trips only.
    The Six Flags Carousel and the Sky Hook were other original boomtown attraction. 
    In 1964, the  Caddo War Canoes were moved from the Confederacy to Boomtown.
    In 1966, the park's first major roller coaster, the Runaway Mine Train was added in the boomtown section.
    At the end of the 1968 session, the Sky Hook was removed.  The Mini Mine Train opened the next season, in approximately the same location.
    In 1972, a Miniature Six Flags Model opened in the Texas Travel Exhibit. At the end of that season, the Boomtown station was removed and replaced with the Good Times Square Station on the opposite side of the tracks. The model was removed in the late 70's or early 80's.
    At the end of the 1982 season,the  Caddo War Canoes were removed from the park.
    At the end of the 1985 season, the Merry Go Round was removed for reconstruction.  When it returned, it was placed at the Front Gate.
    In 1989, the  Texas Tornado Swing Ride was moved to old site of the Carousel.
In 1997, a new Boomtown Station replaced the Good Times Square Station.
Section Boomtown