Year Installed: 2003
Last Year Operated: Currently Operating
Section: Tower
Manufacturer: S&S Power, Inc
Other Names and Nicknames:
The park opened the Superman tower ride for 2003. The ride, a three leg free-fall tower, stands 325-feet tall from the ground to the top of the ten-foot tall US flag mounted on the structure. It is one of the world's tallest free falls rides. At the time that it was installed, it was the tallest structure in the park when measured to the top of the American flag.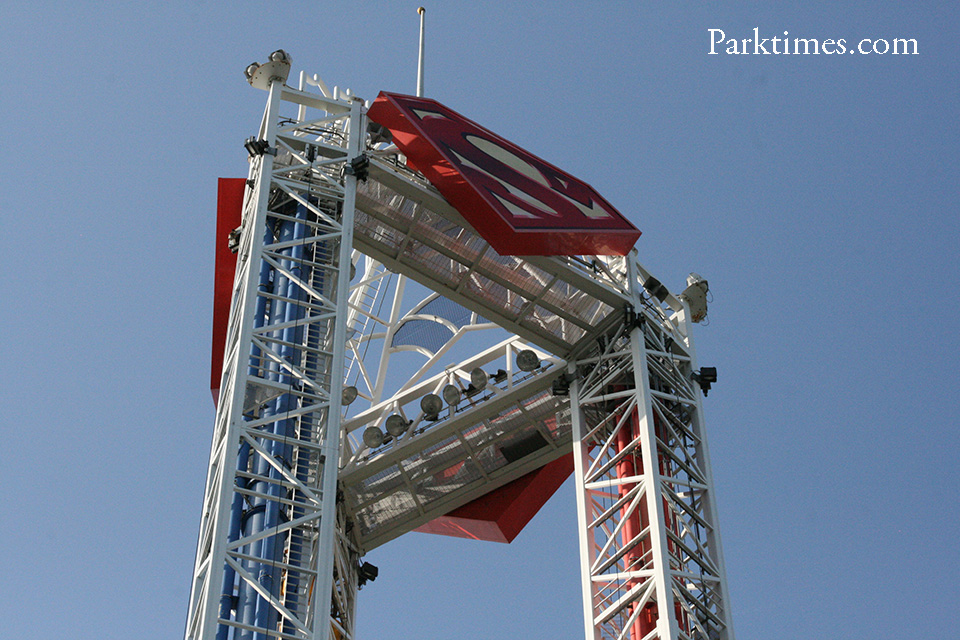 Built by S&S Power, Inc. of Logan, Utah, each one of the three legs has three sides. Each of the three sides holds three seats, for a total of twenty-seven simultaneous riders. The ride has a capacity of 1,200 riders per hour.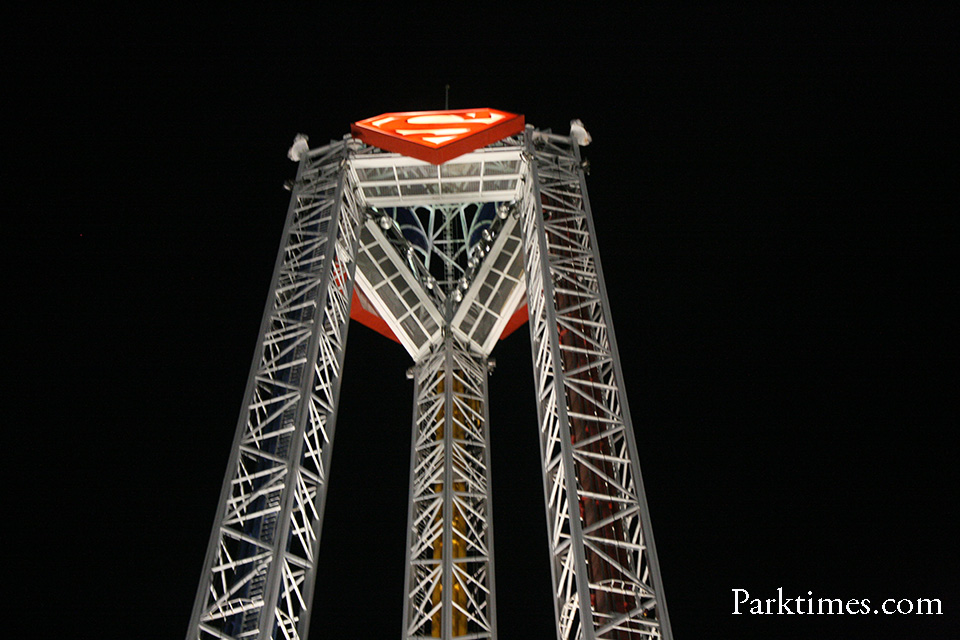 The ride seats are propelled by compressed air. Riders feel 3.5 g's on the ascent and a negative .8 g's on the descent. The cost of construction was estimated at over $10 million dollars.
The Superman Tower of Power was previewed with a media event on Wednesday, March 23rd, 2003. The ride officially opened to the public the following Saturday. Twelve contest winners were the initial riders for the ride's official opening. Named for Superman, the hero of comic books, TV shows, and movies, the ride followed the park's practice of naming rides after DC Comic characters.