Year Installed: 2001
Last Year Operated: Operating
Section: Texas
Manufacturer: Giovanola
Other Names and Nicknames:
The Titan was built for Six Flag's fortieth anniversary season. Construction of the Titan was one of the Six Flags over Texas' largest capital expenses. The ride, a" mega-coaster", is located in the southwest corner of the park, west of the Texas section, in an area that had previously been outside the park. Much of the ride extends out over one of the park's parking lots.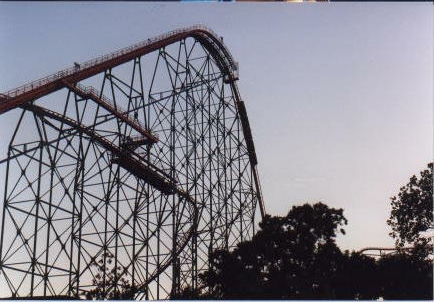 The ride starts with a 245 foot high hill. The lift leads to a 255 foot 65 degree drop into a 120 foot long below ground tunnel. After topping the first hill, the ride reaches speeds of up to 85 mph. The ride track is 5,312 feet in length. The three thirty rider trains can carry up to1600 guests per hour. During the three minute ride, guests can experience up to 4.5 Gs.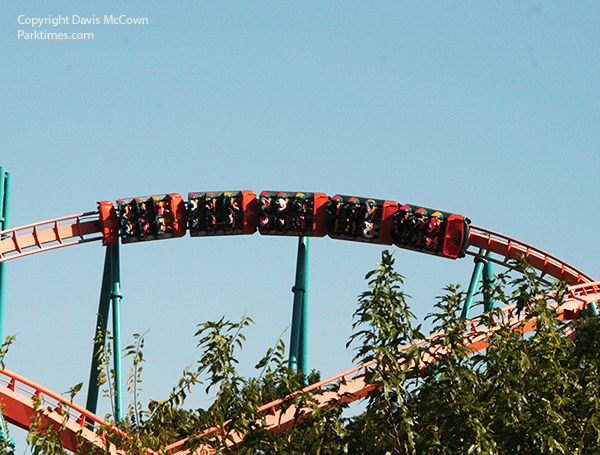 The Titan is an extended version of the Goliath built at Six Flags Magic Mountain. When built, the two rides tied for the third tallest roller coaster in the world. Since then they have dropped to fifth tallest. The pair are currently the sixth fastest steel coasters in the world. Both rides were built by Giovanola of Switzerland.