Year Installed: 1961
Last Year Operated: 1967
Section: Confederacy
Manufacturer:
Other Names and Nicknames:
The Butterfield Overland Stagecoach ride offered guests a ride on an authentic stagecoach. Riders sat in the coach or rode outside on the top of the coach. The loading dock consisted of two two-story towers, one to load guests onto the ride and one to unload. The top level was used to provide access to the top level of the stagecoaches. Three coaches operated on the pathway with four horses each.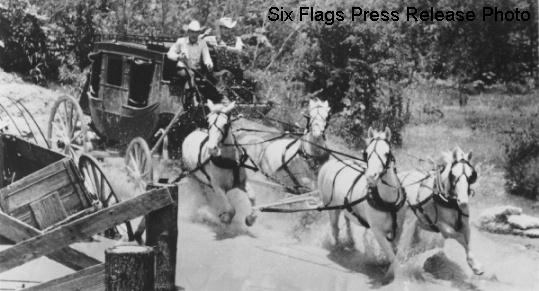 The coaches traveled through the backwoods of the park, where the guests viewed various sites, including live Buffalo. At one point, the coaches crossed a small creek. For many years, the stages also passed the "Ghost Town Saloon", where a skeleton bartender stood serving drinks to his skeleton customers. When the Stagecoach was removed, the Saloon and its inhabitants were moved near the mine train where they can be viewed by the passengers on the Six Flags Railroad.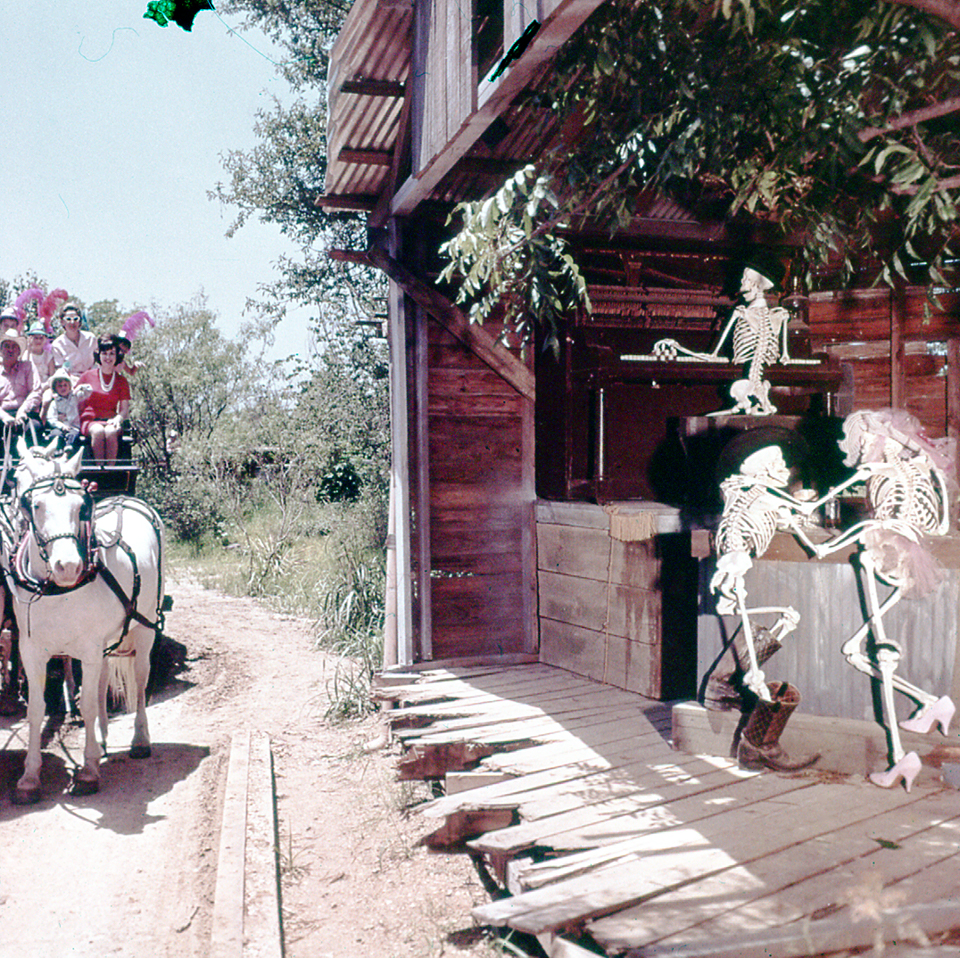 The stagecoach ride was removed at the end of the 1967 season to make way for the construction of the Six Flags Oil Derrick Tower.