Year Installed: 1961
Last Year Operated: 1974
Section: Confederacy
Manufacturer:
Other Names and Nicknames:
The Flying Jenny was a mule drawn carousel. It was an original attraction, first located in front of the Amphitheater. When it opened it was named the Lil' Dixie Carousel. The name was changed to avoid confusion with the Six Flags Carousel when it opened in Boomtown.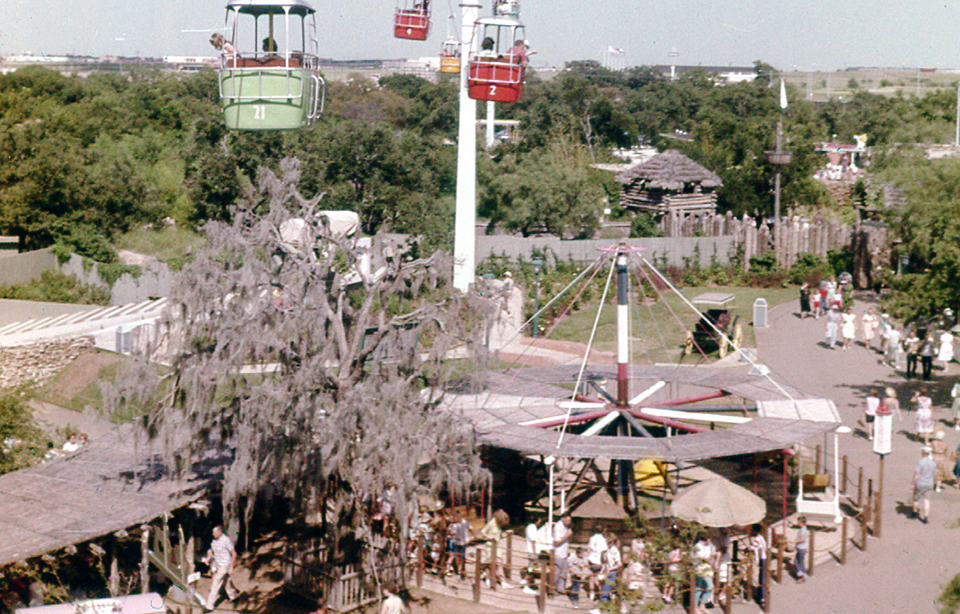 In 1968, the ride was moved closer the Cave ride in order to accommodate the new Southern Palace, located at the site of the Amphitheater.
The ride was removed after the 1974 season and the Red Baron was installed in its location.