The Teacups (The Teacup Party)
Year Installed: 2006
Last Year Operated: Currently Operating
Section: Mexico
Manufacturer: Zamperla
Other Names and Nicknames:
Added with the ten new rides for 2006 was the La Fiesta De Las Tazas, which roughly translates to the "Party of the Cups". This teacup ride was added in the Mexican section. The ride is manufactured by Zamperla and is located near the La Vibora Bobsled, the queue house used for the ride was previously used by the Fiesta Train and then by the Sombrero. 
The teacups are mounted on in groups of three on small circular areas. The circles rotate as a larger platform rotates. In addition, the riders can turn a wheel inside the cups, so they rotate as wheel. Each teacup can hold up to five riders. Hourly capacity for the ride is 1,200 guests, with a ride length of one minute and thirty seconds.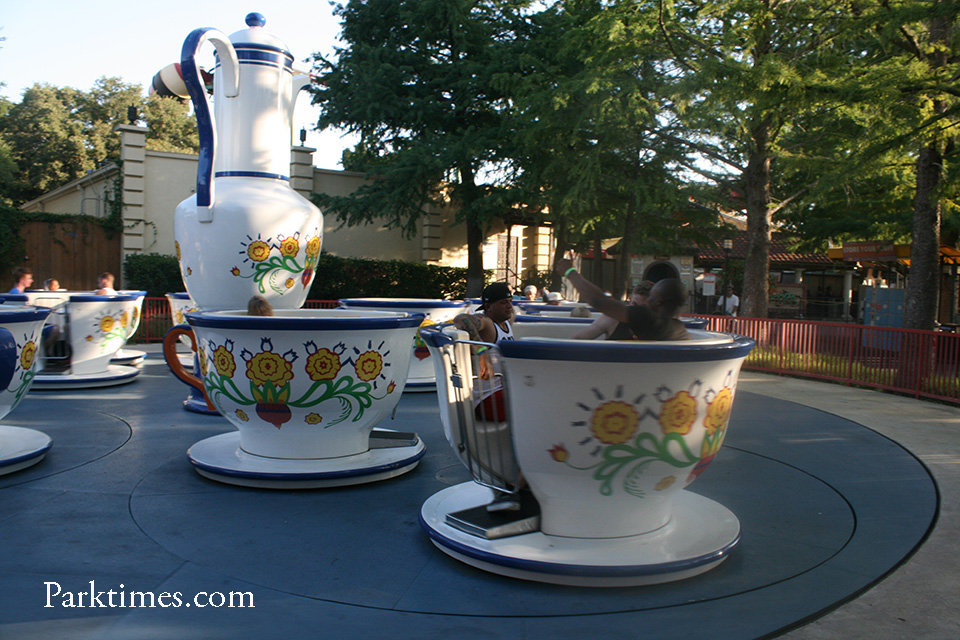 JANUARY 1, 2020 by DAVIS_MCCOWN (Edit)