Year Installed: 2006
Last Year Operated: 2015
Section: Gotham City
Manufacturer: HUSS Park Attractions
Other Names and Nicknames: Crazy Legs
Harley Quinn Spinsanity (originally the Crazy Legs) is one of the three villain rides in Gotham City. It is a Trokia style centrifugal force ride manufactured by HUSS Park Attractions.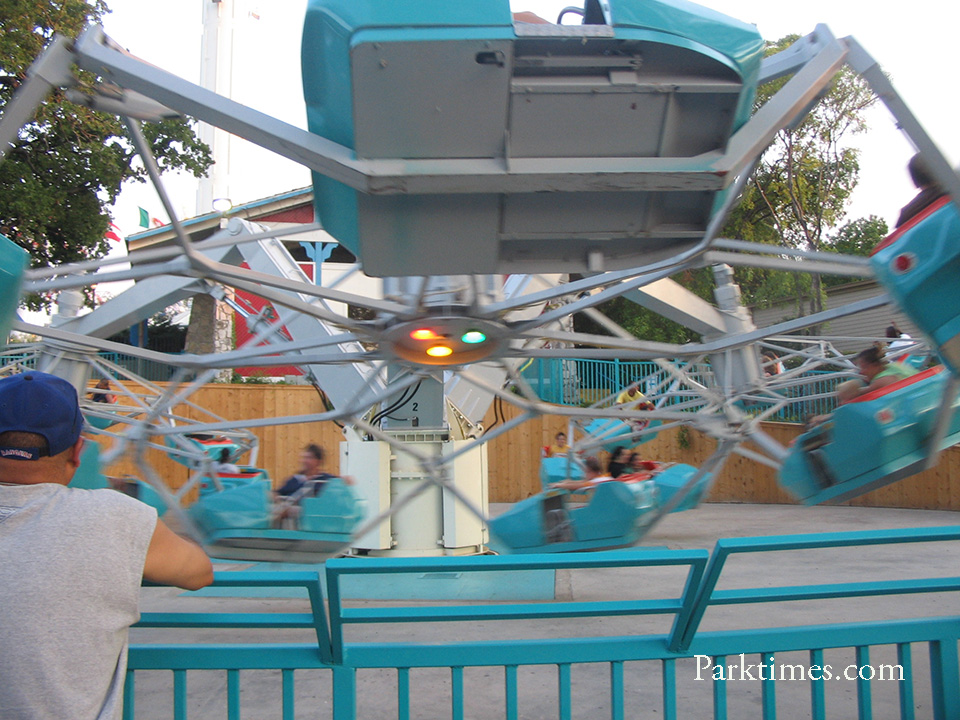 The ride has three arms that each hold seven ride gondolas. When the ride is running, the arms travel around in a circle, as well as up and down at an angle up to 40-degrees. The units reach a height of thirty feet. As the ride arms rotate, the vehicles spin around the end of each arm. Each gondola holds two guests, for a total of forty-two riders. When run with two minute rides, the hourly capacity is estimated at 900 riders.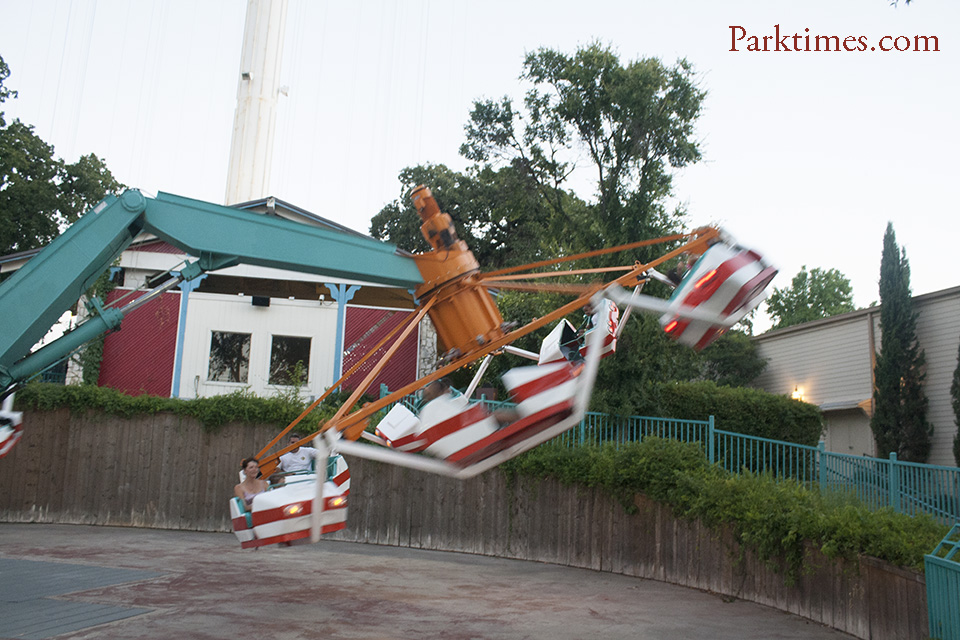 The ride was previously installed as the Warp 2000 at Astroworld. It was transferred to Arlington after Astroworld closed in 2005 and was part of the ten new rides opened in 2006. At that time it was named the "Crazy Legs". It was renamed the Harley Quinn Spinsanity in 2016 as part of Villain Village in Gotham City.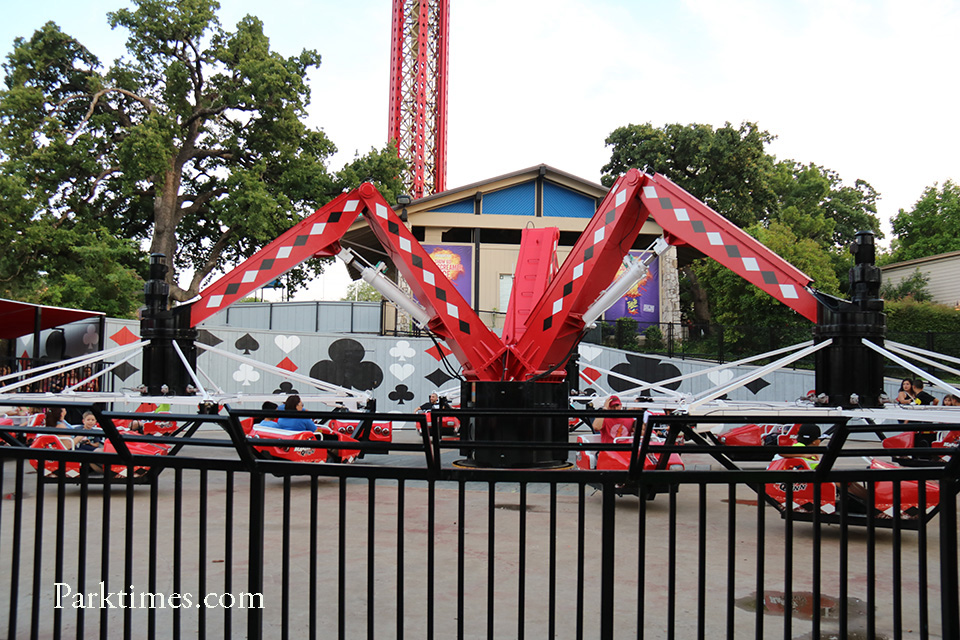 Another ride named the Crazy Legs operated in the park from 1973 to 1982 at a nearby location. This ride is similar to the original Crazy Legs ride. The original ride was, however, a different type of ride.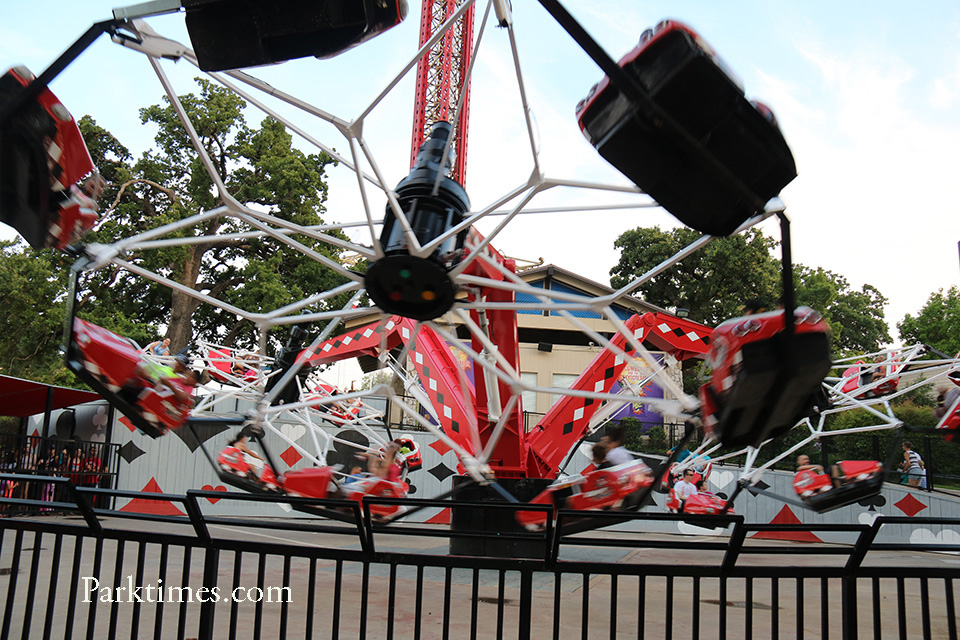 Section Gotham City