Year Installed: 1984
Last Year Operated: 1999
Section: Tower
Manufacturer: Intamin
Other Names and Nicknames:
The Great Air Racer was a high swing ride installed for the 1984 season. The ride units were shaped to look like barn-storming bi-planes. Each plane was designed to hold six, with three seats, each holding two adult riders.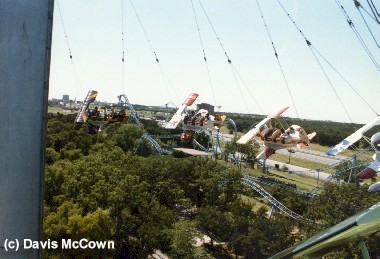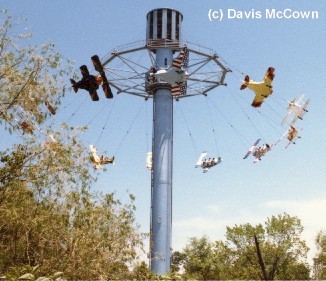 After the twelve planes were loaded, a structure rose up the middle of a large tower structure. The planes, each connected to cables, rose in the air with the structure. As the planes rose, they began to spin around the tower. Eventually, the force of the spinning planes forced them to spin further and further from the tower.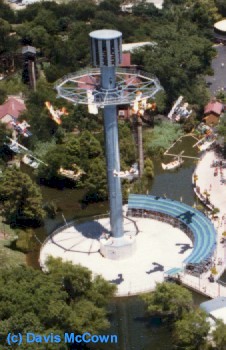 At their highest, they were nearly 100 feet off of the ground. The plans reached a spin rate of 36 miles per hour. After a few minutes of spinning, the rotation slowed and the planes began their descent back to the tarmac below them.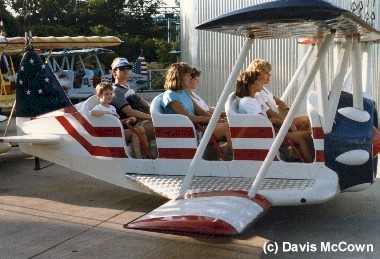 The ride was installed by Intamin and cost two million dollars. A sister ride was built at the Six Flags over Georgia park.
It was removed after the 1999 season.