Year Installed: 1989
Last Year Operated: 2012
Section: USA Good Times Square
Manufacturer: Vekoma
Other Names and Nicknames:
The Flashback is a boom-a-rang style rollercoaster built by the Vekoma Ride Company of the Netherlands. The boomerang is a standard Vekoma style roller coaster, which are quite popular in amusement parks across the country due to their large number of elements squeezed into a small footprint ride.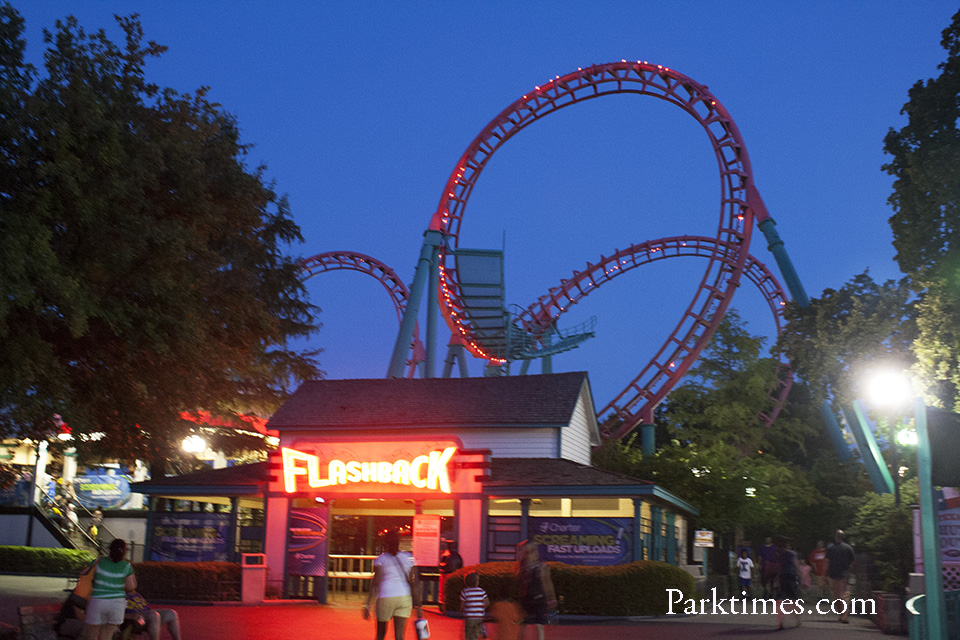 The ride starts with the sole train being pulled backwards out of the stationhouse up a steep one hundred and twenty five foot incline. Once at the top, the train is released, where it travels back through the stationhouse, into a loop, through a roll, into a second loop, through a third loop and up another one hundred and twenty-five foot incline of the same size as the first.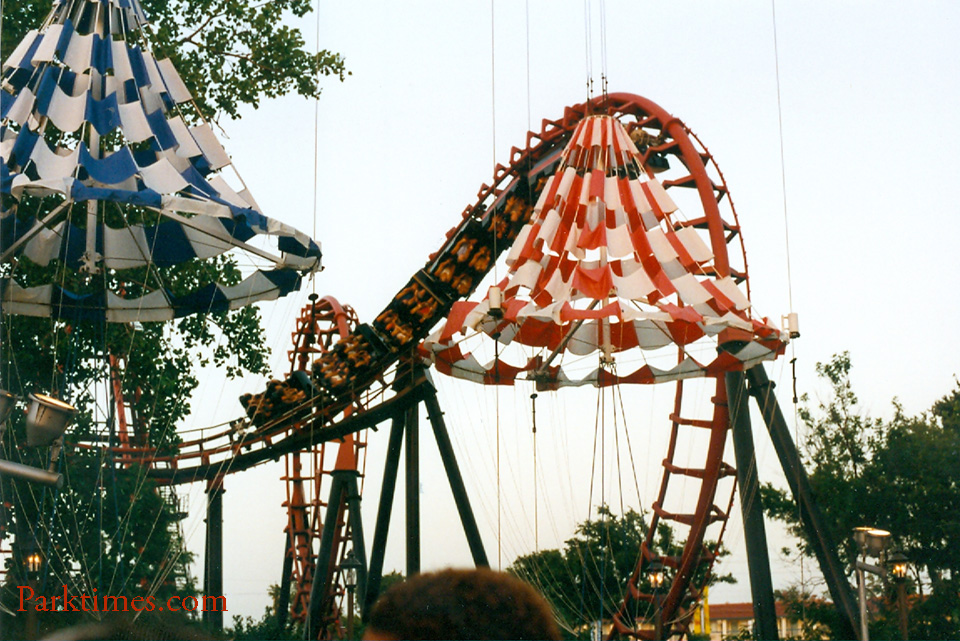 The track is designed so that it brings the track back around to a position next to the original track. The train is then pulled to the top of the second lift and released, where the ride repeats the track, this time with the riders traveling backwards.
The train travels up to 50 mph. The ride turns the riders upside down a total of six times in the one minute, fifty second ride. The single train holds up to 28 riders, with seven four person cars, for a capacity of 750 riders an hour.
The ride was removed at the end of the 2012 season to make room for the Texas SkyScreamer.