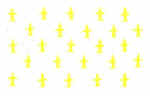 The original French section recreated Fort St. Louis, which was established by French explorer Rene Robert Cavelier, Sieur de la Salle, along the Lavaca River, near Matagorda Bay. The Fort was established in 1685 and abandoned four years later.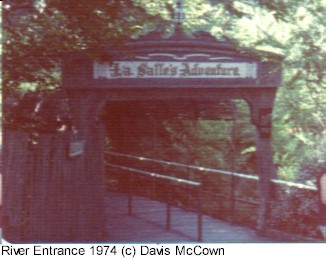 The original attractions consisted for the reconstructed Fort, which had a lookout post that children could enter, LaSalle's River Boat Ride, and Pierre's Treasures, a small gift store.
    The major change to the section was the removal of the Riverboat ride, to be replaced in 1983 with the  Roaring Rapids.  Most of the structure of the fort is still in place, although the lookout post is no longer open. 
France