Year Installed: 1985
Last Year Operated: Currently Operating
Section: Parkwide
Manufacturer:
Other Names and Nicknames: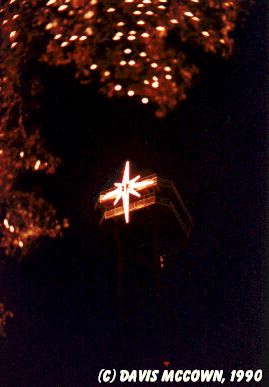 Holiday in the Park is a holiday season attraction which typically runs from the Day after Thanksgiving to new Year's Eve. The park is converted into a Christmas town, with lights, carolers and attractions. The first "Holiday in the Park" was in 1985 and it has run each year since.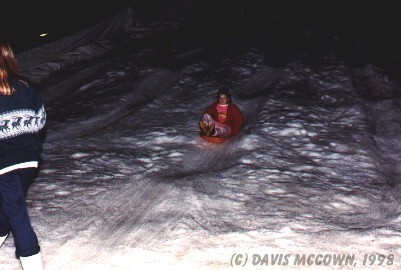 Holiday in the park features vary from year to year, but in the past have included:
decorating the trees and buildings with holiday lights;
changing the shows to holiday seasonal shows;
stringing holiday lights on the Chute-Out, converting it into a Giant Christmas Tree;
placing a large star on two sides of the top of the tower;
opening a "snow hill" for sledding;
Christmas Carolers singing at various locations around the park;
a Lunny-tunes show at the front gate.
In early years, horse carriages took riders through the park. These have been abounded.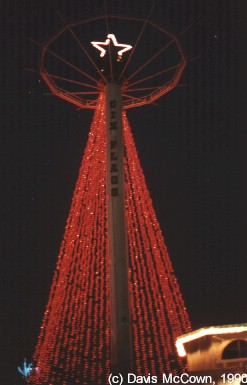 The first year, only a few rides were open. In the recent years, however, many of the rides and attractions have been open. Typically closed are the water rides, which are too cold to enjoy; the Tower and Chute-out, which are closed due to the decorations; and some of the roller-coasters on the outer edges of the park.
In addition to the decoration and attractions, the stores sell holiday items.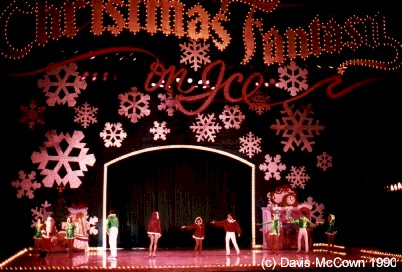 ---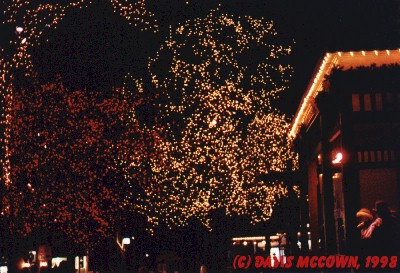 ---
(c) Davis McCown
Last Update: July 04, 2007