Section Parkwide
The Origin of the "Six Flags"
Six Flags Over Texas, the original Six Flags Park, and now the namesake of the entire Six Flags Amusement Park chain, takes its names from the six national flags which have flow over the area which is now the State of Texas.
These are:
The United States Flag
The United States flag has flown over Texas from 1845 to 1861, then again from 1866 to the present.
The Texas Flag
The Texas state flag once flew over Texas as its national flag when Texas was an independent country from 1836 to 1845, after winning independence from Mexico, but before joining the United States.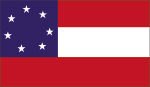 The Confederate Flag
Between 1861 and 1865, the Confederate flag flew over Texas, as it was a state in the Confederate States of America.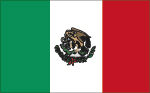 The Mexican Flag
Texas was part of the Republic of Mexico from 1821 to 1836, after Mexico won independence from Spain.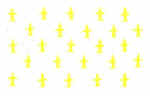 The French Flag
Between 1685 to 1690 France maintained a colony in Texas, and the French flag flew over the state.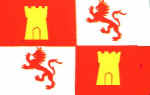 The Spanish Flag
The Spanish flag flew over Texas for three centuries, between 1519 and 1821, after Spanish explorers claims Texas in the name of their king.
Last Update: March 8 2008
Related Lists History of Six Flags