Year Installed: 1961
Last Year Operated: 1980
Section: Texas
Manufacturer: Von Roll
Other Names and Nicknames:
The Astrolift was one of the original rides at the park's opening in 1961. The ride was a suspended cable car ride similar to rides at the Texas State fair, the San Antonio Zoo, and other amusement parks. The 25 cars provided guests a panoramic view of the park as they traveled up to 55 feet high.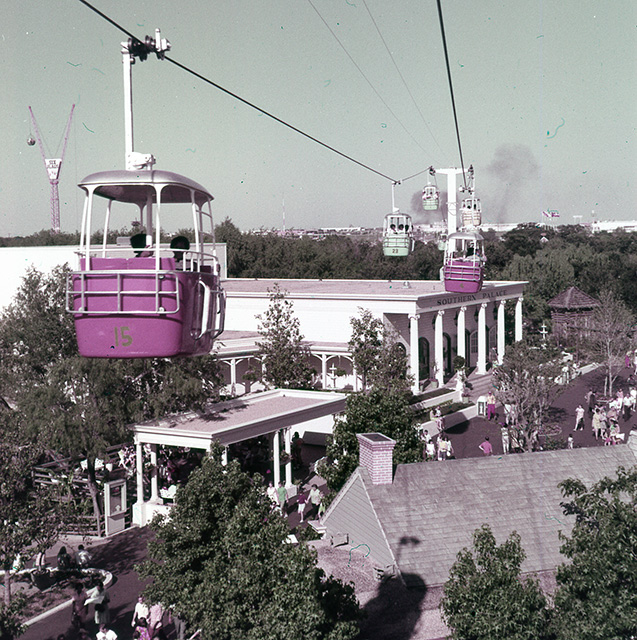 The 2,100 feet ride traveled across the park from the Modern section to the Texas section. The Modern station sat near where the 'Escape From Dino Island' theater is now. The Texas Station was located near what is now the picture center for the Texas Giant. At various times the ride was two-way, allowing guests to return to their starting terminal, and one-way, requiring they exit and the opposite terminal.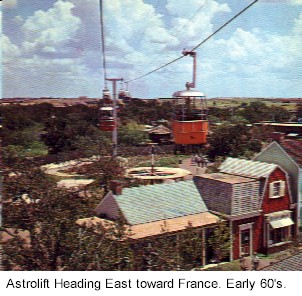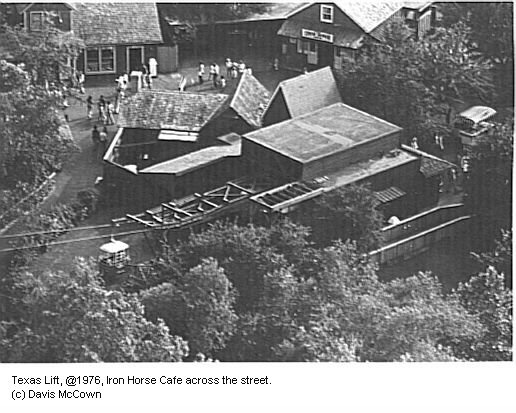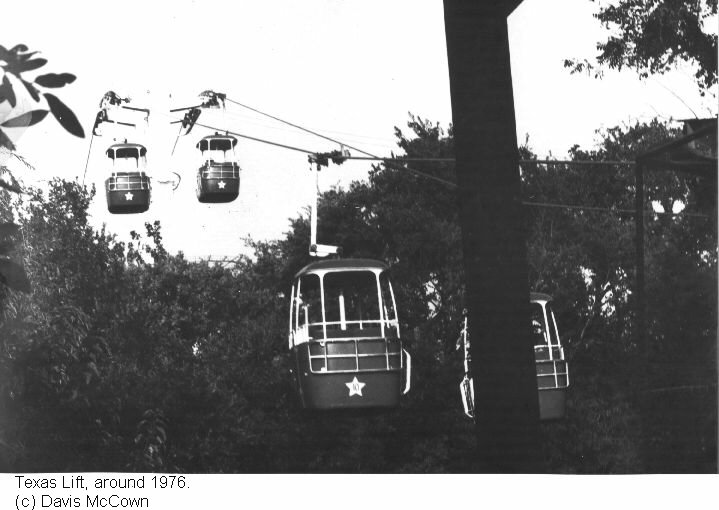 While the ride originally traveled across the park, by the time it was removed, expansion placed the Modern station more towards the middle of the park.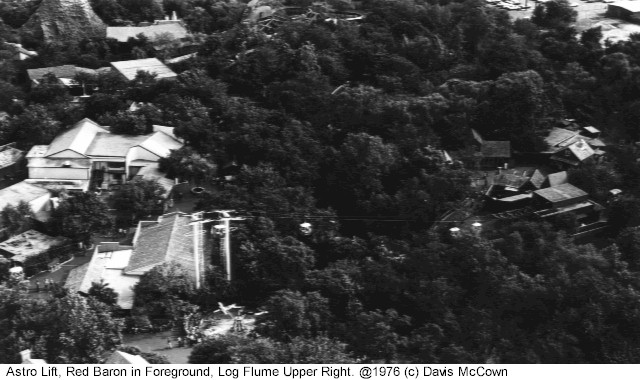 Built by the Von Roll Co. of Berne, Switzerland, the ride cost $300,000.