Year Installed: 1990
Last Year Operated: Currently Operating
Section: Texas
Manufacturer: Dinn Corporation
Other Names and Nicknames: Giant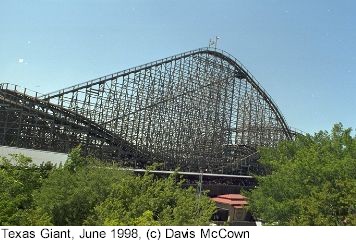 On opening day, March 17, 1990, Six Flags opened the Texas Giant Rollercoaster, at the time, the world's tallest wooden roller coaster. The Giant, Six Flags second wooden roller coaster, is located on 2.9 acres of the park in the Texas section, across the railroad tracks from the Texas Railroad station.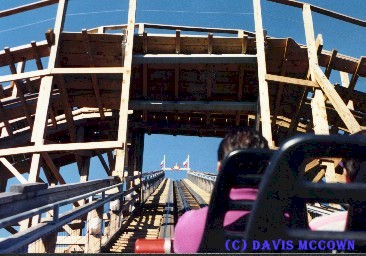 The trains travel up an initial lift of 143 feet, followed by a 53 degree drop of 137 feet. The trains travel the 4,920 feet of track in a little over two minutes. They average speeds of up to 39 mph and the riders feel g-forces of up to 2.7.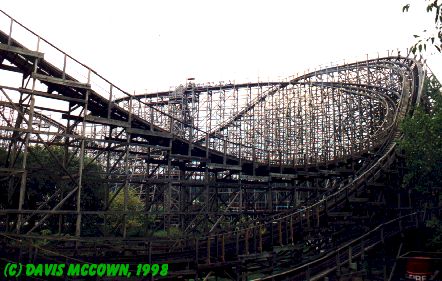 The three trains carry up to 28 guests for a capacity 1,800 riders per hour. The trains were built by the Philadelphia Toboggan Company. The track was designed by Curtis D. Summers and built by the Dinn Corporation.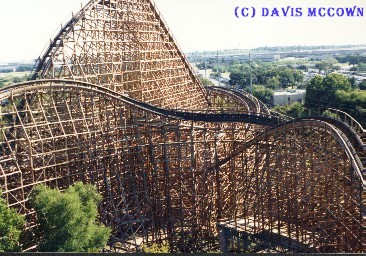 The ride closed on November 1, 2009, for a yearlong renovation, to reopen in the 2011 season. Being more than just a rebuild, it is anticipated that the new version will have alternate elements.