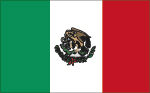 The Mexican Section represents Texas during the years between 1821 and 1836, when it was a part of the Republic of Mexico. The entrance to the Mexican section was marked by the Banderas de Colores, the colorful canopied gardens, which lead to the section from the front gate.
The main attraction in the original Mexican Section was the Fiesta Train. For the small children, there was a goat-cart ride. The Mexican Market provided shopping and an El Chico restaurant provided food.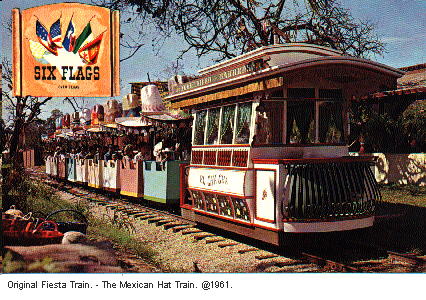 The Indian Village entrance was behind the Indian Trading Post, which was on the border of the Mexican and Texas sections.
For the second season, (1962), the Sidewinder cat and mouse roller coaster was moved to Mexico and renamed the La Cucaracha.
In 1963, the Goat-cart ride was removed, and more shopping areas were added to the market place.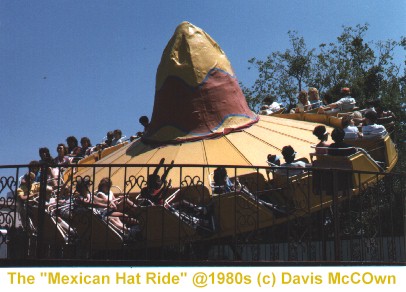 After the 1964 season, both the La Cucaracha and the Indian Village were removed and the El Sombrero Hat Ride was added at the former site of the La Cucaracha for the 1965 season. The El Sombrero Hat Ride was later moved to the other side of the Mexican section.
In 1968, a remodeled Fiesta Train replaced the ride's original train and animations. The remodeled ride remained until the 1978 season, after which it was removed.
At the end of the 1979 season, the Banderas de Colores (Covered walkway) was removed.
In 1981, the Spanish Conquistador was added in the middle of the Mexican section, blurring the distinction between the Mexican and Spanish sections.
In 1986 the Avalanche BobSled Ride was added at the former site of the Fiesta Train. The Avalanche was later renamed as the The La Vibora .